The hospitality industry has undergone some pretty substantial changes over the past couple of decades. In the 1980s, the industry saw a rise in boutique and lifestyle hotels, eventually leading to changes in what guests have come to expect during any hotel stay. Larger chains have taken steps to adapt to guests' wants and needs by providing them with curated, memorable, and share-worthy overall experiences.
Because of these changes, many hoteliers are feeling the pressure to offer more and more amenities to keep their guests happy. Most businesses aren't working with unlimited budgets, so hotel managers need to select their offerings wisely.
So, how can you choose which amenities will provide your hotel with the biggest return on investment?
Start at the beginning: consider the target demographics of your guests, the size of the budget you're working with, and your hotel's overall brand.
Essential Hotel Amenities for All Guests
Essential hotel amenities include those that benefit everyone and that guests expect all hotels to have. Those include:
1. On-Site Parking
On-site parking can be a dealbreaker for travellers looking to select a hotel. Free parking can be a huge draw, especially in cities without readily available public transportation.
2. Free Wifi
It's 2021 and the people want free wifi! Most hotel guests expect internet services at some level, and many business travelers actually need it for a successful trip. Make sure guests know how to connect or where to find the password when they arrive.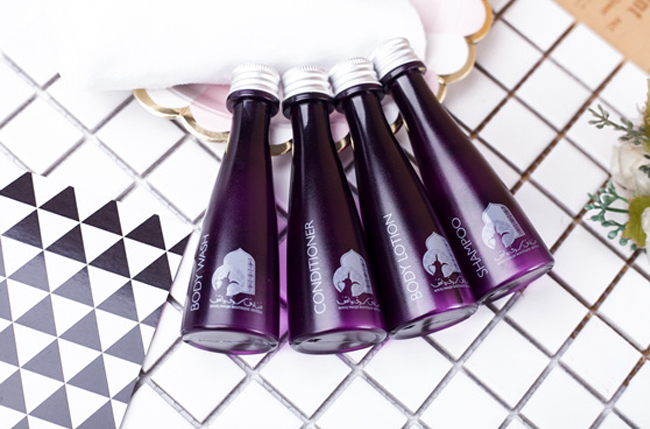 3. Travel-Size Complimentary Toiletries
Travel-sized toiletries like body soap, shampoo, and conditioner are commonplace across all levels of hotels. Many guests actually use these amenities thanks to airline carry-on restrictions, so including quality products in your rooms can make a big difference. Score extra points for offering premium brands, natural products, or less common items like a facemask or eye makeup remover.
4. Ample Wall Outlets
For many of us, access to our electronics is non-negotiable, so making sure every guest can keep all their devices charged to their heart's desire is critical. Some newer setups even allow guests to plug their USB cords straight into the wall.
5. Hair-Styling Tools
We're willing to bet that most of the hotels your guests have stayed in have provided a hairdryer in their rooms. What'll really impress them is keeping extra tools like curling irons and flat irons at the front desk so travellers can leave some extra room in their suitcases.
6. Mini-Fridge
Offering guests a place to keep their leftovers is a big plus. You can include simple snacks or beverages for purchase as well. Even better if you throw in a free water bottle (or two)!
7. Exercise Facilities & Accessories
Many travellers want to be sure they can maintain their workout routine even when they're away from home Some hotels even provide athletic clothing, accessories, and shoes for use or purchase.
We are a Chinese-based supplier, focusing on hotel amenities Design & Manufacture. Since 2001, JETWAY has been one of the biggest hotel amenity manufacturers in China. With professional design and an excellent sales team, working with hundreds of importers & distributors all over the world, we provide them with the best quality products and innovative designs. If you want to get more information about the customized hotel shampoo bottle, please contact us.