Nowadays, many friends will often travel abroad, and many will choose to stay in hotels. The hotel can not only provide a comfortable environment but also let everyone worry about the carrying of washing tools and other issues. Secondary supplies are available for guests. However, with the increasing awareness of environmental protection and saving, some guests will also choose to bring their own toiletries, but the hotel still needs to provide hotel disposable supplies, but how to save the consumption of hotel supplies has become a problem that many people pay attention to.
Hotel amenity manufacturer will tell you:
1. The reason why the hotel is equipped with disposable toiletries: The main purpose of the hotel to arrange disposable toiletries is to meet the requirements of the guests and make the guests feel satisfied. Nowadays, the competition in the hotel industry is very fierce. If guests are dissatisfied, they will complain about the hotel, or choose another hotel during the next business trip. If the hotel 's guests are satisfied, the number of repeat customers will increase, and the hotel 's performance will be relatively better.
2. Safety is one aspect that passengers care about most. In addition to the safety of the living environment, it also includes the safety of hotel supplies, especially for the use of hotel disposable amenities. When going out, most of the guests who stay do not carry toiletries, so they need to use the toiletries provided by the hotel.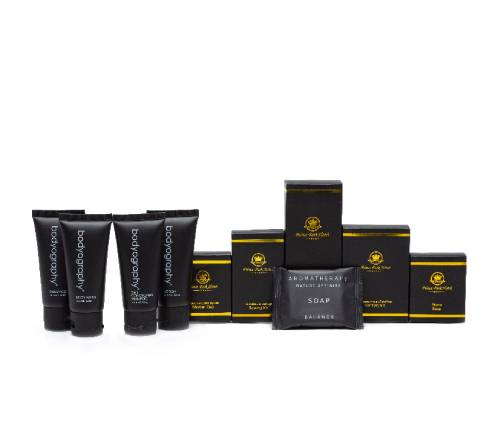 Hotel Disposable Amenities
3. Measures to reduce consumption of hotel supplies: The three concepts of safety, health, and environmental protection have become the core concepts of hotel operation. The hotel hopes to minimize energy consumption, reduce energy consumption, and reduce hotel operating costs to achieve environmental protection and hotel economic benefits Unity. For example, in the selection of disposable toothbrushes, hotels should choose a better quality hotel bamboo toothbrush, if the toothbrush quality is poor, generally expressed in the quality of the toothbrush hair quality and the rate of sanding, such a defective toothbrush May cause damage to the mouth. In order to reduce the consumption of hotel supplies, the hotel has made certain improvements in the supply of shower gel, such as fixing the big bottle of shower gel in the bathroom. When the shower gel is used up, it only needs to be replenished. Allocated according to standard. The amount of equipment in each workshop is based on the average amount of items used for one week as a fixed amount of storage and is distributed to the name area as a maneuver according to 10% of the configuration.
4. In order to attract more hotel guests, it is necessary for the hotel to provide disposable toiletries, otherwise, it is very likely that there will be problems such as loss of customers; of course, the hotel does not forget to contribute to environmental protection, but also needs to take a series of measures Resource consumption, while it can also save hotel costs.