For the economic development nowadays, people's life will keep improving and they will learn to enjoy life more and more. Nowadays, people like to have a trip to say away, so the hotel is a must for them. Many people have high requirements for hotel supplies, generally the better and more fashionable hotel supplies, then the more popular, the more repeat customers.
Hotel disposable is also a disposable hotel supply in the necessities, each person staying in the hotel is a day to day, after entering the hotel will want to change into a pair of comfortable slippers which can make the guest's mood immediately become comfortable. There have been reports of guests wrestling with disposable slippers in hotels and demanding compensation.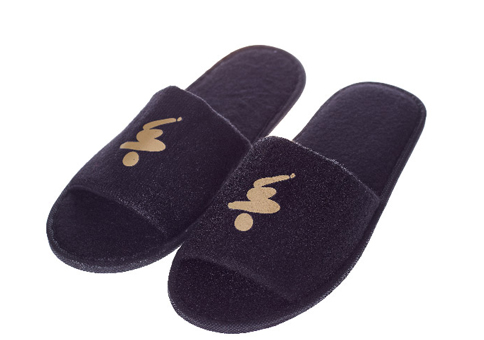 Hotel Biodegradable Slipper
This also has to do with the slippers chosen by the hotel. Most of the disposable slippers on the market are made of non-woven fabric or paper, the soles are plastic with a thin layer of sponge in the middle, divided into non-slip and non-slip, it is recommended that hotels should choose relatively thick soles plus non-slip grooves when purchasing, so that it is not easy for guests to slip, and there is no hassle of reducing disputes.
<Check out Hotel Disposable Slippers>
Disposable slippers have many advantages: ventilation; filtration; insulation; water absorption; water resistance; flexibility; not messy; feel good, soft; lightweight; elastic, recyclable; no fabric direction; compared with textile fabrics, high production efficiency, fast production; low price, mass production; size fixed, not easy to deformation; non-slip, comfortable to wear, easy to use, etc. It is suitable for hotels, hotels, footbaths, saunas,s and other places.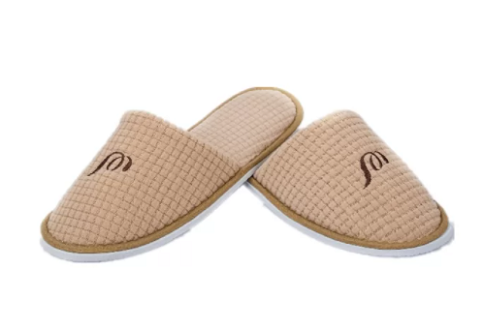 Brown Waffle Hotel Slipper
According to the survey, many hotels now have plastic slippers that can be worn repeatedly instead of being offered as disposable slippers. This saves a lot of money for the hotel, but it greatly reduces the guests' good feeling towards the hotel It's hard to get repeat customers. This shows that disposable slippers are still very important for the development of hotels, and hotels should be more careful when purchasing disposable slippers.
In order to bring good benefits to customers, disposable slippers are all made with the best soles and the best fabrics. Therefore, our products have been appreciated by our customers. We sincerely look forward to cooperating with you and bringing more people a pleasant trip.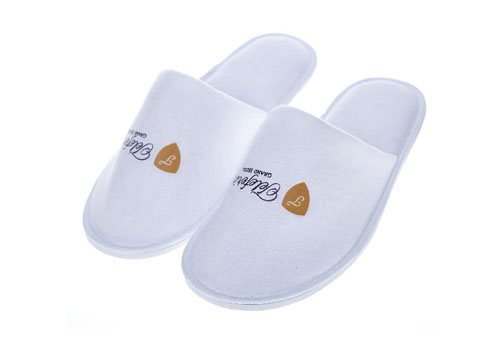 Custom Hotel Slippers
Hotel Slippers for all Occasions
As a hotel slippers supplier, JETWAY provides super soft terry cloth slippers. These hotel slippers are made of terry cotton and velvet. The standard color is white, but we can also provide you with more colors according to your requirements.
The high-end hotel slippers are suitable for spas or luxury hotels. They can provide guests with a warm and comfortable feeling while hanging out and relaxing. The material of the slippers has good breathability and water absorption, making them stand out in hotels, spas, and beauty clinics. We also provide professional OEM services. We can customize colors, logos, and materials according to your requirements. We can also Provide flip-flops, open-toe slippers, and closed-toe slippers, that fully meet your different needs.
Of course, if you need low-cost and more practical slippers, we also provide non-woven slippers as an alternative to towel slippers. These slippers are more suitable for small hotels with tight budgets or large hotels that want to cut costs.