The amenities at your hotel should always reflect your brand and your guest segments, but of course, there's lots of flexibility within this framework.
Think about what your hotel stands for. Is it renowned for:
Quality on a budget?
Comfort and convenience for business guests?
Boutique luxury?
Family-friendly?
A unique tourist attraction itself?
List out the defining qualities of your property and make sure your hotel amenities align with them. This will ensure the guests you want to attract will be more likely to book and provide positive reviews. At the end of the day, you want to give your guests the perfect experience, and that begins with winning the right ones over. There may be nothing wrong with anything you do, but will family care about heated bathroom floors if there are no parenting facilities? Setting expectations and marketing effectively is a crucial first step to your hotel amenities being a successful feature of your property.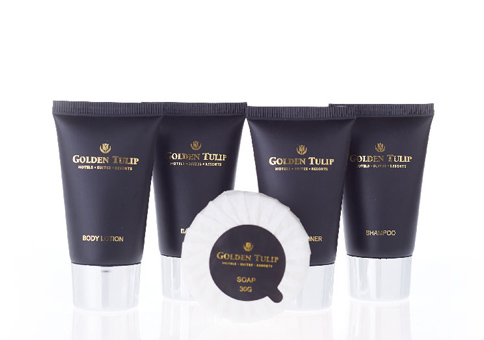 Hotel Amenities Set
Here are some general ideas (big and small) for amenities at your hotel:
Exercise facilities for guests who like to stay active while traveling. If you're not a hotel that can provide a gym space, maybe you could still offer exercise equipment such as weights or resistance bands in guest rooms.
White goods such as a microwave or refrigerator. If guests go out to dinner or go shopping they may have food and supplies they want to reheat or store safely in their room. This isn't fancy but it's super convenient.
Various appliances such as hair dryers, hair straighteners, irons, ironing boards, and a surplus of charging outlets. Perhaps you also have phone chargers or toothbrushes available on request for those forgetful guests who packed in a rush. Again, not fancy but convenient guests will really appreciate it.
Spas, pools, saunas, and bars – after all, most guests are excited to relax and unwind while at the hotel. Being able to sit back and enjoy their time will have them in a great frame of mind.
Creating packages with a choice: To really give guests what they desire, offer them a shopping cart experience when booking. E.g let them upgrade to a room with a balcony, choose what floor their room is on, what they specifically want to be stocked in their mini-bar or fridge, choice of pillow and mattress firmness, etc
Surprise and delight guests with novel touches. Try to partner with a local retailer and give guests a product in their room. This might be a pair of running shoes to go exploring in, hats and beach towels, or a backpack.
Keep in mind that post-COVID guests will want to have health-promoting, calming, experiences.
Need help setting up offers and upsells? Visit the hotel app store to see who can help.
Whether the hotel style is elegant, modern, or retro, we can design and customize the hotel amenities set that can be integrated with hotel-style, so as to bring comfortable visual enjoyment to guests. In addition, our unique formula and fragrance can give guests an immersive fragrance experience.
Let us help you find the best hotel amenities set for your hotel. Welcome to contact us today or visit our website to learn more about custom hotel amenities sets.