Women Hotel Slipper supplier believes that for the hotel service industry, the importance of disposable products is self-evident. It is one of the most important software conditions in addition to hardware such as decoration. It The quality of the hotel directly affects the image and reputation of the hotel. If one-off items are not provided free of charge in hotel rooms, many people will think that hotel services are not in place, which would have a great impact on the hotel's image. As a consumer, of course, I hope that the service industry will provide more services so that we can really stay guests.
At present, it is advocated to prohibit the use of hotel disposable amenities. In the general direction, there is certainly no problem, but it is unrealistic to completely prohibit the use of hotel disposable amenities. How many guests can bring their own toiletries when they stay in the hotel? So now disposable toothbrushes and other hotel secondary supplies are still necessary.
Therefore, in a certain period of time, it is difficult to realize that disposable hotels are not used in hotels, but the future trend of the hotel supplies industry is still green, environmentally friendly, and low-carbon, so disposable hotel supplies companies should also pay close attention to product upgrades.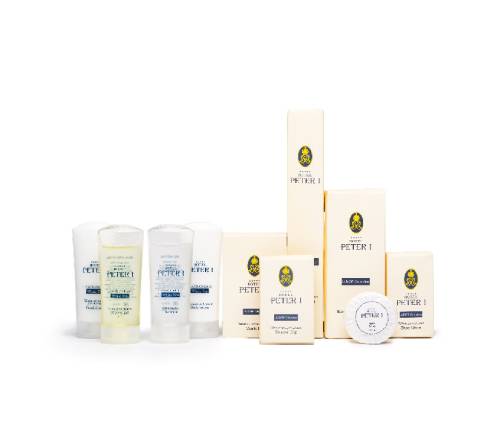 Hotel Disposable Amenities
The sanitary and quality problems of hotel toiletries are more concerned with customers. In the testing of the testing center of the special agency, the total active substance content and the number of bacteria can be measured. Not much to say about the number of bacteria, of course, the less the better. But how can we see the total active matter content? But as a customer, it is impossible to go to the hotel with a test instrument on its back, so it is simple to compare the quality of the shampoo, shower gel and soap of the hotel's toiletries from the appearance and products.
For the soap in the hotel room, we can judge the quality by the appearance and experience. Good soap has a translucent gloss, soft texture, not easy to break, and rich foam when washing hands. After washing hands, palms feel lubricated. The low-quality soap has a hard texture, a white color, and is easy to break. There is very little foam when washing your hands. After washing your hands, your palms will feel dry.
When using shampoo and shower gel in hotel toiletries, we can first use our fingers to feel the fluidity and viscosity of the liquid. Generally, the thinner the object, the worse its quality, which means that the total active content of the product is not high enough, and the decontamination effect will be poor. In addition, the outer packaging of the product should also pay attention to the manufacturer information on the back of the packaging bag. Both the expiration date and the health permit are required.