A hotel stay would no longer be complete without certain amenities. The hotel is home to most of our customers. It is important that hotels provide a comfortable and relaxing environment for their guests. The question arises: what hotel amenities should you consider to make your trip perfect? Next, the hotel amenities supplier will share the following content with you.
Complimentary breakfast
Many hotels are starting to offer free breakfast. You can spend $16 on a glass of apple juice at the hotel for your trip, but why not if you can enjoy a very tasty breakfast for free during your stay? You can travel with family, friends, or for business purposes, but either way, a free breakfast will make your stay more enjoyable. Not only will it save you some money, but it will also make for an enjoyable morning.
Internet/free wifi
Internet is definitely an important part of your trip. If you have internet access in your room, it will be much more convenient for you, especially if you are traveling abroad. You can find information on top restaurants, fun activities or local events, etc. Of course, you can plan all of this in advance, but when you need to change your plans, you can do so at any time during your trip. If the hotel doesn't offer Internet or free wifi service, say goodbye to it.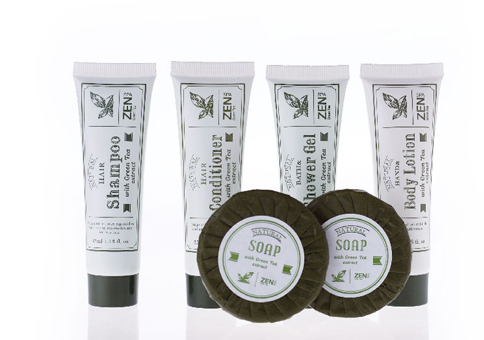 Disposable Hotel Bathroom Amenities
Complimentary toiletries
Guests have free use of any personal items. These may include an iron and ironing board, hairdryer, soap, shampoo, mouthwash, or shower cap. If you want to know about the wholesale best hotel amenities price, welcome to contact us.
Room size
Imagine that you finally have the opportunity to travel to a beautiful place. You get to see a wonderful view, enjoy a delicious meal and relax. You walk excitedly into your hotel room and suddenly you realize you can't even find a place to put your suitcase. Of course, you don't want this to happen on your dream trip. When you are looking for a hotel, make sure you check the room size.
24-hour front desk service
It's best to stay at a hotel with a 24-hour front desk. If you need anything in the middle of the night, you can always get help from the hotel.
New Clients
What will convince a new client to visit your property? The amenities you offer are often considered one of the most important factors, in addition to price, your ratings and your online status.
What else can you offer to attract them besides an Internet connection? The second-ranked amenity is free breakfast. People want to be comfortable, and nothing guarantees that more than not having to worry about what you're going to eat first thing in the morning. When is it free? That's the ideal situation.
if your property has parking, consider adding free parking to your list. Many guests, even if they don't drive to your property, will rent one on-site. Having a parking space without having to turn around in the area is a huge advantage, especially for families with children.
You may also want to consider adding services and products designed specifically for allergy sufferers. Choosing gluten-free, lactose-free, and vegan foods will help many of your customers and attract those who may have previously been wary of coming to your hotel.
You should also keep people with disabilities in mind by making sure you have wheelchair access, audio-visual fire alarms, and probably at least one room with lower handles and an accessible bathroom and shower.