In the course of hotel operation and management, hotel disposable amenities are consumables for hotels, which need to be continuously replenished and purchased. The quality of a hotel can be seen from the quality of disposable items, which also depends on the number of repeat customers. It is also a factor that cannot be ignored by hotels. For hotel practitioners, how to purchase hotel supplies is a topic of constant concern.
So, how to buy hotel supplies?
First, the purchase of hotel supplies must ensure the safety and health of hotel supplies. After all, hotel supplies are provided for hotel guests. Do not affect the guest's feelings due to the quality of hotel supplies;
Second, the purchase of hotel supplies should pay attention to the environmental protection of hotel supplies. With the improvement of people's living standards and literacy, most of them pay attention to energy conservation and environmental protection. Hotel supplies are consumables. It is best for the hotel to buy high-quality hotel supplies that can be reused multiple times by the guests. In this way, guests can also carry them and use them again and again after check-out, which is truly energy-saving and environmentally friendly;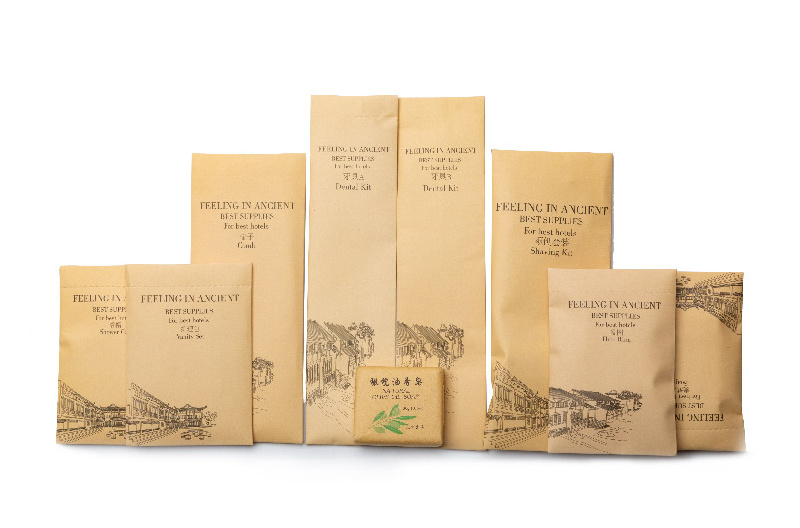 Third, the purchase of hotel supplies should pay attention to their aesthetics, the packaging of hotel supplies shows the image of the hotel to a certain extent and plays a certain role in promoting the operation and management of the hotel. As a result, hotels can purchase exquisitely packaged hotel supplies, or customize hotel supplies with hotel logos and hotel information;
Fourth, the purchase of hotel supplies should focus on its brand. The hotel can choose a hotel supplier with market influence. After all, its quality and brand are strong, and hotel guests can use it with confidence in the process of use;
Fifth, the purchase of hotel supplies should focus on its economic applicability, and the hotel management should achieve open-source and cost-saving, not only to do a good job in hotel occupancy rate and operating income but also to do a good job in internal control for hotel expenses. Therefore, for the purchase of hotel supplies, do not pay too much attention to their luxury, you need to buy hotel supplies suitable for the hotel market positioning.
In the face of the complicated hotel supplies information in the market, many hoteliers are still unable to purchase. JETWAY provides industry standards for hoteliers. Brand guarantee, ease of purchase!