Although business travel has slowed down considerably due to COVID-19, hotels should still be prepared for a post-COVID world with these business-oriented hotel facilities.
1. 24-hour guest reception
Just like check-in and check-out, your guests can rest easy knowing that they can contact you at any time for simple services such as providing replacement keys
2. A healthy breakfast
Business travellers are looking for breakfasts that will keep them refuelled throughout the day. Make sure you provide nutritious food for early risers, not just dense food like scrambled eggs with potatoes and butter.
3. Travel-sized complimentary toiletries
Travel-sized toiletries such as shower gel, shampoo and conditioner, body lotion and other hotel toiletries are common at all levels of hotels. Many travellers actually use these amenities due to airline carry-on restrictions, so adding quality products to your room can make a big difference.
4. Free electronic chargers
Just like wall-mounted power outlets, it can be a very nice touch to borrow extra chargers from reception for guests. Business travellers will appreciate not having to replace lost batteries or attend meetings with 25 per cent battery life.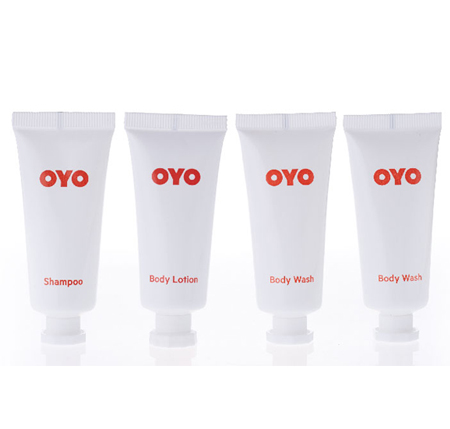 5. Clothing iron
Iron may not be the most exciting product, but the potential to ensure guests emerge from an important meeting wrinkle-free is invaluable.
6. Business facilities
The traditional business traveller, even the millennial hustler, is always looking for a place to plan and focus on their latest project, take an important phone call or just send some quick emails. Providing them with a dedicated space to conduct their business will help them check off some serious to-do lists and take the pressure off them.
7. Transport services and information
If your budget allows for transport services such as airport shuttles, hireable bikes or transport between accommodation and the city centre, then this could have a significant impact on travellers - especially with the rise of business travel. If not, giving visitors easy access to a virtual (or live) concierge service will make them feel at home.
8. Laundry services
Give guests the opportunity to refresh their wardrobe on the go. You can also offer a folding service, including the return of freshly folded clothes to the guest room.
9. Daily newspaper
A simple but essential perk you can offer your hotel guests is a copy of the newspaper each morning. If you can subscribe to more than one publication, ask your guests to choose.
10. Stain remover wipes
Instead of harping on the look, another way to keep business travellers happy is to leave stain remover wipes or wooden sticks behind the front desk for emergencies. That way, they don't have to wait until they get home to fix their favourite worktop. You can even provide free wipes in the rooms to help keep them cool all day.
We are a Chinese-based supplier, focusing on hotel amenities Design & Manufacture. Since 2001, JETWAY has been one of the biggest hotel amenity manufacturers in China. With professional design and an excellent sales team, working with hundreds of importers & distributors all over the world, we provide them with the best quality products and innovative designs. If you want to get more information about the hotel amenities sets, please contact us.