Every hotel comes with its own hotel amenities, but how many of them are customized to offer you, customers, more than the average? So for your convenience and for your hotels branding these custom hotel amenities will come in handy.
Custom Hotel Amenities - Solution for Hospitality Industry
Want to take your hotel brand to the level of Marriott and Hilton? Use the beautifully branded welcoming packs! These custom hotel accessory kits include all that a guest needs – slippers, soap, shampoo, and other items that you want to offer. You can put the logo of your hotel on every item for the best brand exposure.
They can be made in many different models and the packaging can be fully customized. These are simple but practical products and they will be perfect for hotel brand exposure and many people also save these products to use on different occasions, like travelling.
Luxury Hotel Amenities
Here are some ideas that will make your guest amenities stand out.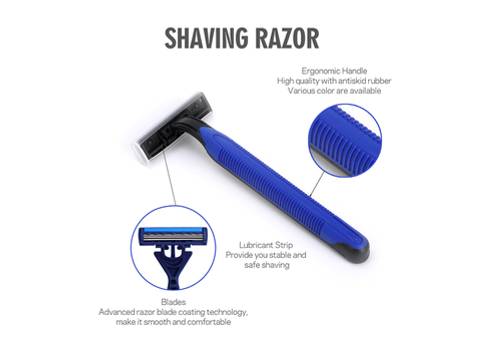 Toothbrushes, Razors, Eye Masks…
Be prepared, in case your guest isn't. By offering toothbrushes, toothpaste, razors, combs, Razor and cotton swabs, there will be no reason for your guest to ever leave! JETWAY provides bulk personal care kits that will evoke the comforts of home.
Slippers
A little-known fact about people on vacation: they love it when slippers are included that they can use and perhaps sneak away with to use at home. This is one of the small luxury hotel amenities guests like most.
Bathroom Amenities
Imagine the surprise when a guest walks into the bathroom and the toiletries are presented on a classy tray, there are a bath shower sponge loofahs in the shower, and there is makeup cotton by the sink! They may seem like minor upgrades, but these are not amenities every hotel provides. JETWAY sells bath shower sponge loofahs and makeup cotton that have guests wondering why it's the first time they've seen these amenities in a hotel bathroom.
Accent Amenities | Luxury Hotel Amenities
When it comes to luxury hotel amenities, it's all about the little things that make a stay more comfortable. It's a good thing when the toiletries are made with quality products, and the guest feels good about using them. It's a great thing when a guest can shuffle onto the deck to watch the sunset in comfy slippers with a glass of wine they opened with the provided corkscrew.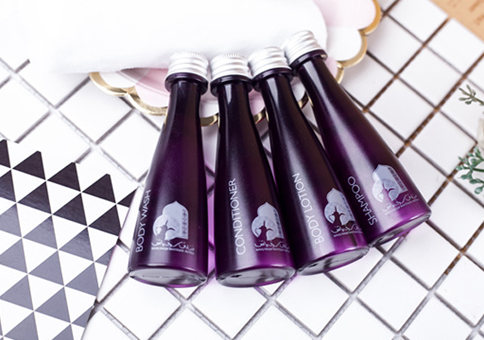 Why choose these custom hotel amenities?
Unique design solution.
There are different approaches to attract and retain customers and one of them is to have a unique design for your welcoming packs. An eye-catching packaging design would definitely delight the guests as well as enhance their stay at your hotel, give customers a positive brand recall. Sometimes when guests are really excited by hotel amenities they like to bring them home for later use. And all the time when they will use these branded items they will remember your hotel with a good impression.
Positive word of mouth.
When making business in the hospitality industry, you should always remember, then when people choose the hotel they often ask their friends for advice. This is why beautifully branded amenities, provided in the room, will create the impression of high-level service and kind attention to a guest. If you take care of the comfort of the guests with this promotional product you will also care about your future guests.
Don't forget that we all love freebie gifts, and the more soap, brushes and shower caps you give away, the more pleased and satisfied the guests will be.
If you interested in finding out more information regarding these custom hotel amenities please feel free to contact us we can help you to choose the right products for your business.