All great guest experiences start with a good first impression. The Wall Street Journal says of hotels striving to make a good first impression, "Hotels want to dazzle guests within the first crucial 15 minutes of their stay. However, engagement isn't always easy, let alone dazzling today's digital generation as they interact physically or virtually with a brand.
Today's tech-savvy travelers expect a seamless and personalized digital customer experience. After all, 93% of travelers prefer travel brands with technology that simplifies travel. But that's not enough. Their digital experience should be seamlessly interwoven with a warm and personalized hospitality experience. And striking the right balance between technology and human touch is not as simple as it may seem.
In this article, the hotel amenities supplier will show you how to make a great first impression on your hotel guests in the digital age.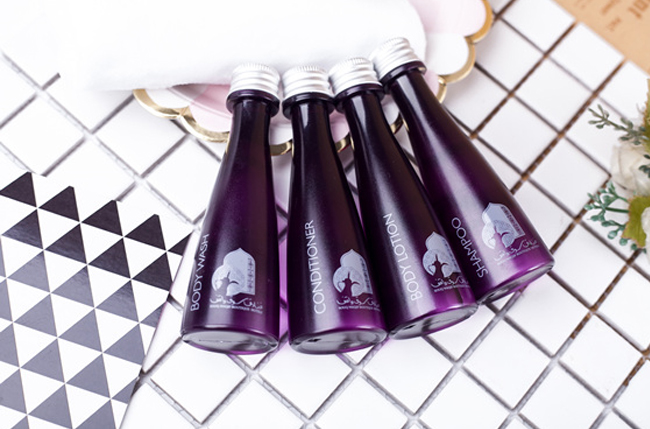 Start with a strong online presence
In this digital age, your first impressions are made online. Therefore, having an attractive website with fast processing speeds, a mobile-first design, an easy booking process, and a strong social media presence is essential today. You can further strengthen your online presence by gaining high visibility in various online channels, ie. OTAs, metasearch sites, etc.
In addition, engage in social listening and make sure you are responding to all types of feedback about your property and services on various review sites and social media channels.
Hotel toiletries sets can range from simple soaps to more luxurious things like custom branded lip balms and body washes. It all depends on the quality of the review you want! At JETWAY, we offer you all the best products to provide your guests with the best hotel toiletries. You can give your guests individual shampoos, choose from pre-packaged sets, or add extras like lip balm and loofah!
Consider harnessing the power of other sophisticated digital technologies, such as chatbots. Hotels around the world are using artificial intelligence chatbots and virtual assistants to communicate with potential or current guests online. This helps them gain insight into guest behavior and preferences while providing fast and efficient customer support to their clients.
Ensure smooth check-in and a warm welcome
Since your reception is the first point of contact for your customers upon arrival, you need to ensure that you provide the right balance of "high-tech" and "human" at this time. This means that your reception should not only be friendly but also digitally friendly.
In addition to the warm greeting of trained staff and the overall clean and bright environment of the reception, your guests expect more from you. Here, they start looking for experiences that will make their check-in easy and smooth. Therefore, you should start offering an ultra-digital experience from then on.
In addition to online check-in and check-out services, many hotels are now trying to offer guests an automated process that allows them to select their preferred room type and other amenities such as double bed, first floor, etc. prior to their arrival. In this case, as part of the express check-in feature, guests simply go to the front desk to pick up their room keys. Some hotels also allow guests to use their smartphone as a room key, thus eliminating the need to visit the desk at check-in altogether.
Offer other digital engagement touchpoints
There are many other ways you can digitally engage with guests as soon as they arrive at your hotel. Some of these digital engagement tactics can not only improve the guest experience but can also help you promote your services. You can use digital screens in the lobby to promote your services and showcase your property and photos of people enjoying themselves at the hotel while using your services and amenities. Your Wi-Fi connection can also be your promotional tool that can take users directly to your website or login page.
Today, many hotels are using robotic concierge services. While robotics lacks a high-touch factor, robots can save human staff time and help personalize guests' stays. Many hotels also partner with digital service providers, such as Netflix or other digital media providers, to ensure a superior guest experience. For example, hotels today offer in-room streaming through Netflix to ensure a high-quality viewing experience for guests with Netflix credentials.
JETWAY has a standardized plant of 50,000 square meters, include workshops for Hotel Cosmetics, Soaps, PET bottles, PE tubes and Slippers, Plastic Shaving Kit Disposable Razor, etc. Our production lines already cover 80% of hotel room supplies, well above the industry average of 30%. Among them, the cosmetics production workshop has obtained a GMP certificate, and it can meet the high-end production needs of customers in various countries. If you want to know more information about hotel amenities set wholesale, welcome to contact us.