What hotel amenities are more likely to attract guests to stay? The answer depends entirely on the needs of the guest.
In addition to room quality and cleanliness, basic hotel amenities are an absolute necessity for all types of travelers, and while expectations and needs can vary greatly from guest to guest, the first thing hotels need to do to meet these requirements is to identify the type of traveler they are targeting.
To help hoteliers equip themselves with facilities that meet the needs of different guests, hotel amenities supplier have compiled the following categorized requirements.
1.Hotel amenities for business travelers
Stable and high-speed wireless internet - for web conferencing, communication, etc.
Adequate power outlets - to ensure the use and charging of a wide range of electronic devices.
Desk - comfortable and convenient work space.
Iron and ironing board - Eliminate any wrinkles in your business suit.
Special offer| Free drinks - A little relaxation after a tiring day.
Special offer| Dry cleaning discount - for those who are looking for perfection and a high level of business formality.
2.Hotel facilities for vacationers
Kitchenette (or refrigerator, microwave and coffee maker) - for those seeking convenience and simple home comforts.
Recreational facilities and spa services - Guests can be as active, entertained or relaxed as they wish.
Dining options - such as the hotel's own restaurant or a list of recommendations for local dining.
Special Offers| Complimentary Airport Shuttle - For hassle-free transportation.
Special offer| Free books - for those who want to get off the grid and love to read.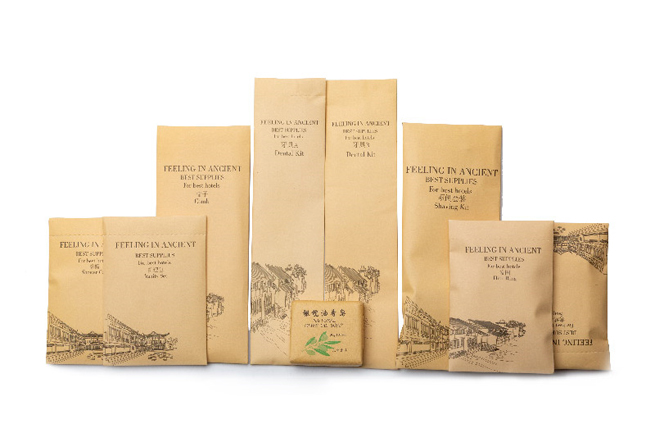 3.Hotel amenities for weekend travelers
Flexible check-in and check-out - as many guests may arrive late at night and leave at dawn.
Quality toiletries - in order to be as light as possible, they may only be able to bring carry-on luggage.
Free luggage storage - they can always store their belongings even when the room is not ready or after check-out
Recommended nearby attractions - they can make the most of their limited time to relax.
Special offer| Free parking - for those driving to a quick weekend getaway.
Special offer| Pet free check-in - for travelers who want to take care of their pets on the go.
4.Hotel Amenities for Millennials
Stable, high-speed Wi-Fi - for them to be active on social media, research local attractions, find dining options and more.
Common space to live and work together - A common space where they can get together for fun or work together.
Recommendations for nearby cultural attractions - authentic engagement with the local scene.
Hands-on classes (i.e. cooking classes, art classes, yoga classes) - to provide them with a fresh and different travel experience.
Special Offer| Free Pet Stay - According to one study, 65% of millennial pet owners find being separated from their pets more stressful than being separated from their phones.
Special offer| Free bike use - Convenient for them to get to nearby attractions quickly.
5.Hotel amenities for families, travelers with children
Kid-friendly bathrooms and bathroom essentials - such as a walk-in stool where small children can easily and safely reach the sink; kid-friendly soap, and small toys to pass the time in the shower, etc.
Cribs or children's beds - so everyone in the family can get a good night's sleep.
Laundry facilities - Take the hassle out of laundry when traveling with kids.
Special offer| Kids stay for free - because traveling with kids can be expensive.
Special offer| Kids stay free - Parents can order food with less anxiety about their kids while feeling the human touch of the hotel.