Hotel Amenities
If you're like many travelers, you've probably accumulated a lot of extras such as neck pillows, bags, technology products, and maybe even a closet shelf full of unused hotel toiletries. Instead of throwing away your unused toiletries the next time you tidy up or because they've gone stale, bring your collection back to life with these tips.
Donate your unused hotel amenities
If you have too many amenities to use at home or put in your travel bag, you can also donate them to a local homeless shelter, pound, food pantry, or community non-profit organization to help families like yours with medical needs. The local Ronald McDonald House provides donated toiletries to guests for use in the shower.
Most organizations accept the following unused hotel toiletries.
Hotel Shampoo
Hair conditioner
Detergent
Toothpaste and toothbrushes
Shaving creams and razors
Deodorants
Dental floss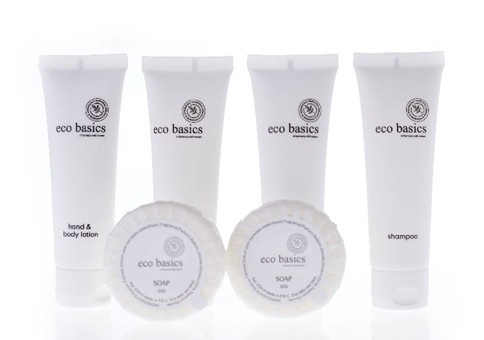 Eco Basic Hotel Toiletries
Use them at home
Probably the fastest way to use soaps, shampoos, and lotions is to use them in your own bathroom. If you have a collection of luxury hotels, these unused toiletries may even be of better quality than the ones you use at home. Unleash the fragrance for a memorable travel experience every time you shower at home.
Other creative travelers have used empty bottles to create small crafts such as Christmas ornaments.
Put in a guest bathroom
Perhaps you need to use a specific soap or shampoo because of skin allergies, delicate hair, or your personal preference for a particular brand. If this is the case, you may not use the hotel's toiletries, but your guests can.
Travel-size bottles of hotel soap and shampoo are perfect for visiting your friends and relatives over the weekend.
If you have a wide selection of soaps, shampoos, and lotions to choose from, you can also list a wide range of different products and scents for you to choose from.
For the gym
If you shower at the gym, these toiletries are also very useful as they are easy to carry.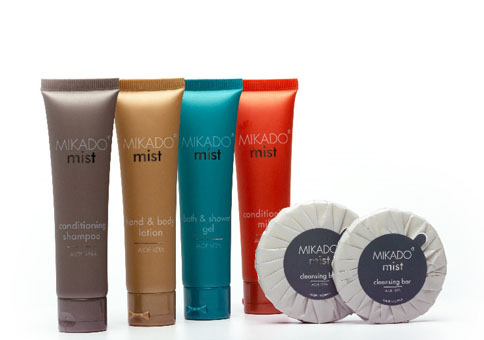 Mini Shampoo And Conditioner
Repurpose your toiletries
Some toiletries can be used for purposes other than their original use.
For example, shower caps can be used to wrap your shoes before putting them in your suitcase to prevent dirt and mud from getting on the rest of your clothes.
Whenever you stay in a hotel, your room is likely to be equipped with more hotel soaps and hotel shampoo bottles than you will use during your stay. If you decide to use them, make sure they don't collect dust and end up in use.
Each of our popular hotel amenities set is made with the highest quality raw materials to ensure complete customer satisfaction. Our mini toiletries exude a faint fresh fragrance, which attracts all kinds of customers without hurting the skin! The starting volume of body lotion and hotel shampoo is 1 ounce. Size and easy-to-use pressure tube and clamshell layout. Our shampoo and cream tubes contain biodegradable active ingredients and are published with soy ink. We also use larger containers for those who stay for a long time. All our hotel guest toiletries include premium guest soap.
Our custom hotel amenities are designed with the comfort of your visitors in mind. Check out our custom-developed collection, you can also buy resort-grade toiletries in bulk or in small quantities, or buy the entire resort bathroom kit that includes all the basic elements!
If you want to get more information about the best hotel amenities, welcome to contact us today or request a quote.