If you're like me, you compulsively collect travel-sized bottles of shampoo and shampoo from your hotel stays. That is until you have amassed a huge collection. So, what do we do with all those unused hotel toiletries?
Since 2001, JETWAY has been one of the biggest hotel amenity manufacturers in China. With professional design and an excellent sales team, working with hundreds of importers & distributors all over the world, we provide them with the best quality products and innovative designs.
What toiletries do hotels provide?
Depending on the hotel, you may be given shampoo, lotion, and soap. Some hotels provide shower gel, conditioner, shower caps. some even provide free make-up remover or sewing and shoe shine kits.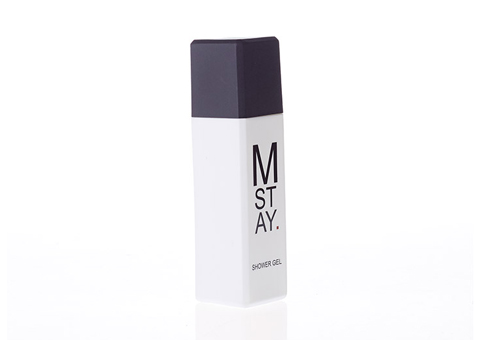 Hotel Bathroom Toiletries Bottle
Can you take away unused hotel toiletries?
Hygiene kits and unused hotel toiletries
But can you only participate?
Some of you "rule followers" may feel uncomfortable with the idea of taking anything from the hotel. I get it, I'm one. But you've paid for it and they don't care if you use it or hide it.
From standard shampoo and shower gel to cotton balls, if provided, the hotel must change it daily. If you don't use it, they're likely to throw it away.
What if I don't travel much?
Unused hotel toiletries are great for business trips or long holidays, but what about the rest of us who still want to offer help?
DIY travel-size toiletries
Hotel Amenities Transparent Tube
Hotel Cosmetic Tube
Hotel Shampoo Tube
Hotel Bathroom Toiletries Bottle
A full bottle of shampoo
A full bottle of conditioner
A full bottle of shower gel
Toothbrush, toothpaste
Fill your bottle
Shampoo usually comes in squeeze or pump bottles, so it's easy to dispense into travel containers. Pump Dispenser is convenient.
I have to mention that someone only uses unused toiletries and the fact that these are not sealed can be a problem.
I'd be lying if I said I didn't choose a color-based shampoo! Do they look good? They smell great too. That's a big factor for me. If I can't stand the smell, it doesn't matter how well it works.
DIY Travel Bottle Labels
DIY waterproof labels for travel items
One thing missing from these bottles was the labels, but only any old labels would get dirty and come off in the shower. So, I found waterproof label paper and made my own. I chose full-page labels so that I could adjust the size myself. Simply print, cut, and then apply.
The labels will add to the cost but you can use them for many other projects in the future. I have only considered the cost of a single sheet of paper for this project.
Where can I donate personal care items?
Now that it's packed and ready to use.
Homeless shelters are always in need
Family shelters
Salvation Army
Refugee Centre
Local school
Educational organizations
Or put some in your car and pass it on to someone in need. Hopefully, it will be well received. Either way, you'll know you've done something to help. Who knew that your unused hotel toiletries could bring a little hope?
I know it can be overwhelming and requires more than shampoo. But your kit will be different for that person. It all makes a difference.