Hotel Amenities
Do you travel a lot? Are you tired of deciding what to bring and what to leave behind? Hotel toiletries are a concern for frequent travelers, which is why it's useful to know what toiletries hotels offer so you have more room in your toiletry bag to store the essentials.
Common toiletries found in hotel rooms
Being in a hotel can be exciting. Hotels customize their services by offering high-end toiletries and unique amenities. But what toiletries do hotels typically offer? Let's take a look at some of the common toiletries found in hotels.
Travel tip: Toiletries depend on the type of hotel. Some luxury hotels offer basic basics, while other boutique hotels offer a full range of toiletries. The best way to find out is to call the hotel ahead of time.
Soap (face and bath)
Detergent
Hair conditioner
Shampoo
Shower cap
Toothbrush
Toothpaste
Some hotels do not display hotel bathroom toiletries such as razors or toothbrushes and only provide them upon request. We recommend that you check with the front desk for any additional items you may need.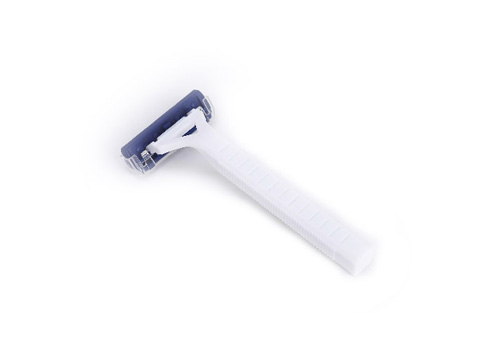 Razor
The basics of hotel etiquette
Hotels offer many interesting and useful things that are tempting to take home. But what toiletries does the hotel offer that we can take back with us?
There is a clear difference between toiletries and amenities. It's critical to understand the differences so you can act accordingly in your hotel room.
Amenities - These are items or services provided by the hotel to improve the guest experience. Amenities include WiFi, free movies, shoeshine, or hairdryer.
Toiletries - These are specific bathroom items such as body wash, shower cap, or comb.
Now that we know the difference, let's find out what items you can take home with you.
What can you take home from your hotel room?
The most straightforward answer is anything that is free to take home with you. This includes your hotel toiletries, slippers, or stationery.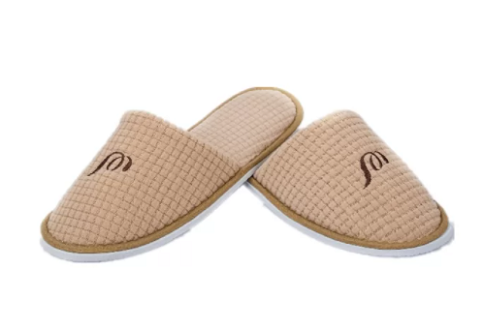 Brown Waffle Hotel Slipper
What items can't I take home from my hotel room?
There are consequences for taking hotel property, which is why you must be careful.
Tip: If in doubt, always check with the front desk to see if the item is free. This will help you decide what you need to bring. Items such as pillows, hairdryers, and bathrobes should be left in the room. Towels are most popular, so other hotels manage this by adding a fee to the hanger so guests know they will be charged automatically.
Other hotels have stricter rules, which is why it is proper hotel etiquette to check with the front desk.
Tip: If in doubt, always check with the front desk to make sure the item is free.
Conclusion
Part of the hotel experience is looking forward to a set of toiletries that make travel easier. If you're wondering what toiletries your hotel offers, the best way to find out is to ask your hotel ahead of time so you can plan your travel essentials. Click here to see what towels are offered by your hotel.
We are a nationally trusted supplier to resorts and hotels, focused on working with our clients to create exclusive amenity kits that best fit the individual style and needs of each property. From designing creative product concepts to crafting gentle, refreshing formulas, our experienced development team will help you create the ideal amenity for your brand every step of the way.