The range of services you provide to your hotel guests and the quality of those services is obviously critical to the success of your business. This makes amenities a factor you always need to consider. Convenience facilities come in all shapes, sizes, and functions. The form of your hotel's amenities will depend on your target demographic, the requirements of your guests, your budget, and the competition in your local market.
This blog will take you through everything you need to know about managing your hotel's amenities and using them to improve your guests' experience.
Why are hotel amenities so important?
Hotel amenities can make or break a guest's stay, and maybe the reason they leave positive feedback or even choose to book in the first place. Your amenities can set you apart from the competition and how you deliver a memorable experience. With this in mind, it's critical to make the right choices around the amenities you install in your room or around your property. What will you charge? What would you categorize as an add-on, extra, or allowance? What amenities should be free necessities?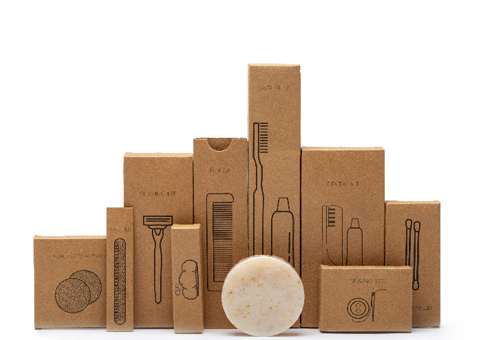 Eco-Friendly Hotel Amenities
Most guests will make cleanliness their number one requirement when they check into a hotel room. Even a few years before COVID-19, some studies found that 97% of guests considered cleanliness to be the most important factor. If they are not satisfied with the quality of their room, no amount of fancy, convenient or luxury hotel amenities will make them look different. Another relevant factor is that today's guests see features like Wi-Fi as a given, not something they should pay for or sign up for a loyalty program to access.
Always make it a priority to match the amenities you offer to your goals or to the travelers who expect to visit your hotel. If you provide your guests with everything they want, they will think they have the perfect stay, resulting in better reviews, higher demand, and the opportunity to increase your rates.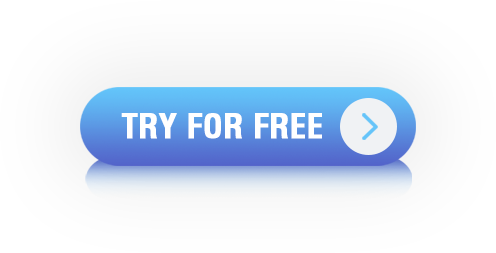 Ideas for hotel amenities for your property
Your hotel's amenities should always reflect your brand and guest segmentation, but of course, there is a lot of flexibility within this framework.
Think about what your hotel represents. Is it a result of?
Budget quality?
Comfort and convenience for business guests?
Boutique luxury?
Family friendliness?
A unique tourist attraction in its own right?
List the defining qualities of your property and make sure your types of amenities in hotels are consistent with them. This will ensure that the guests you want to attract are more likely to book and provide positive reviews. At the end of the day, you want to provide the perfect experience for your guests, and that starts with winning the right guests. There may be nothing wrong with anything you do, but would family care about heated bathroom floors if there were no childcare facilities? Effectively setting expectations and marketing is a critical first step in making your hotel's amenities a successful feature of your hotel.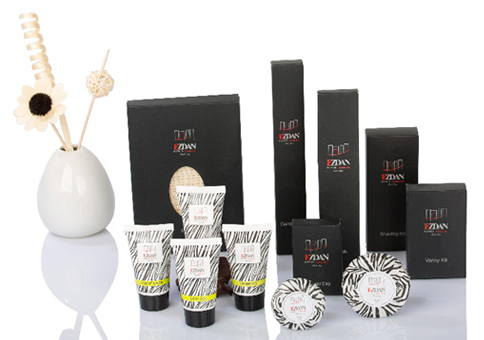 Luxury Personalized Hotel Amenities Bathroom Sets
Here are some general ideas for your hotel's amenities (big and small).
Provide exercise facilities for guests who like to stay active during their travels. If you are not a hotel that can provide gym space, perhaps you can still provide fitness equipment, such as weights or resistance bands, in your guest room.
White goods such as a microwave or refrigerator. If guests are out for dinner or shopping, they may have food and supplies they want to reheat or store safely in the room. It's not fancy, but super convenient.
There is a surplus of charging outlets for hairdryers, hair straighteners, irons, ironing boards, and a variety of other appliances. Perhaps you can also provide cell phone chargers or toothbrushes upon request for those forgetful guests who are in a hurry to pack. Again, not fancy but convenient guests will appreciate it.
Spa, pool, sauna, and bar - after all, most guests are happy to relax at the hotel. Being able to sit back and enjoy their time will put them in a good mood.
Create packages with options: To really offer guests what they want, offer them a shopping cart experience at the time of booking. For example, let them upgrade to a room with a balcony, choose which floor their room is on, what they specifically want to store in their minibar or refrigerator, choose the firmness of their pillows and mattress, etc
Surprise and delight your guests in new and innovative ways. Try partnering with local retailers and offering products to guests in their rooms. This could be a pair of running shoes to go exploring, hats and beach towels, or a backpack.
Remember, post-COVID guests will want an experience that promotes wellness and calmness.